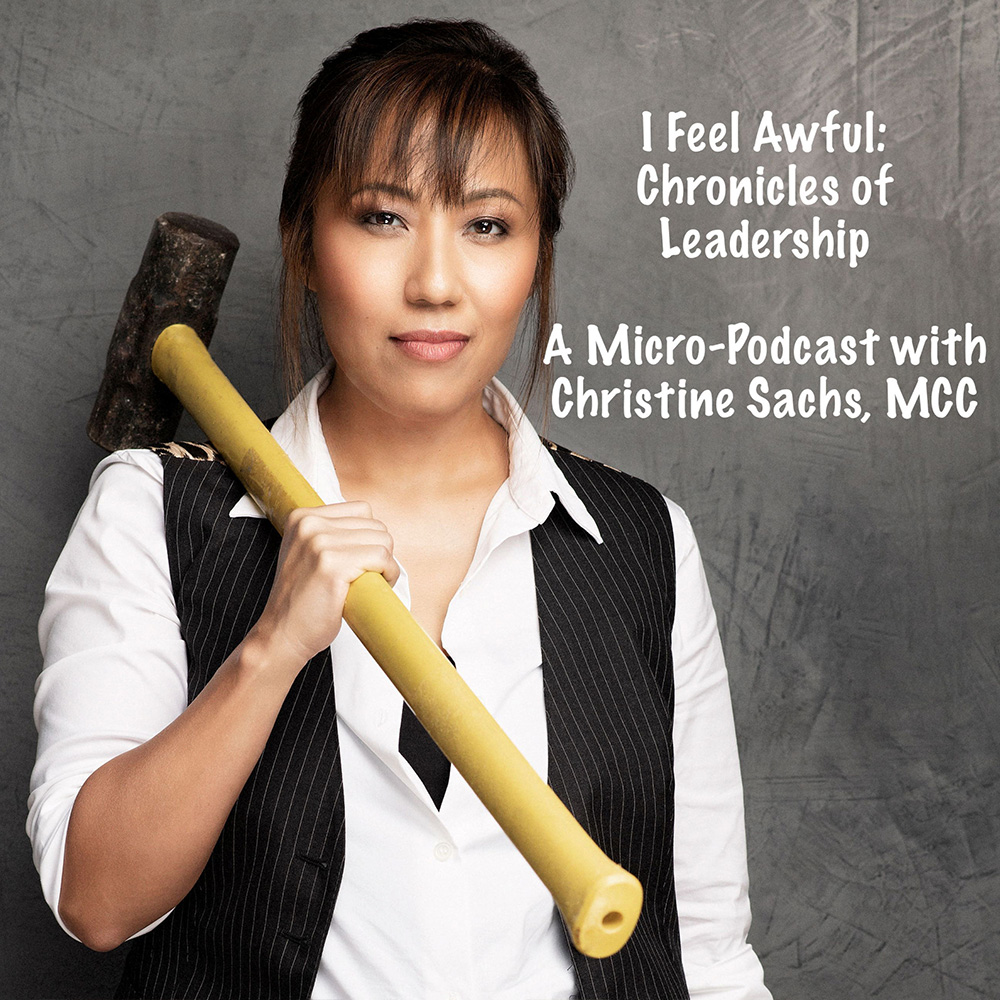 Join Master Certified Coach Christine Sachs as she quickly and concisely breaks down bad habits and breaks through to your leader flow. "I Feel Awful: Chronicles of Leadership" is podcast full of thought bombs on personal and professional leadership to jump start your day. Each week, you'll get a nugget in under 5 minutes to use immediately. Now downloadable in FOUR different languages!
October 8, 2020
Grief:  a process, not a destination.
Christine and Juanita take a look at the resistance to feelings and change that come through the process of grief, and take it from the loss of relationships to the loss of a way of living.