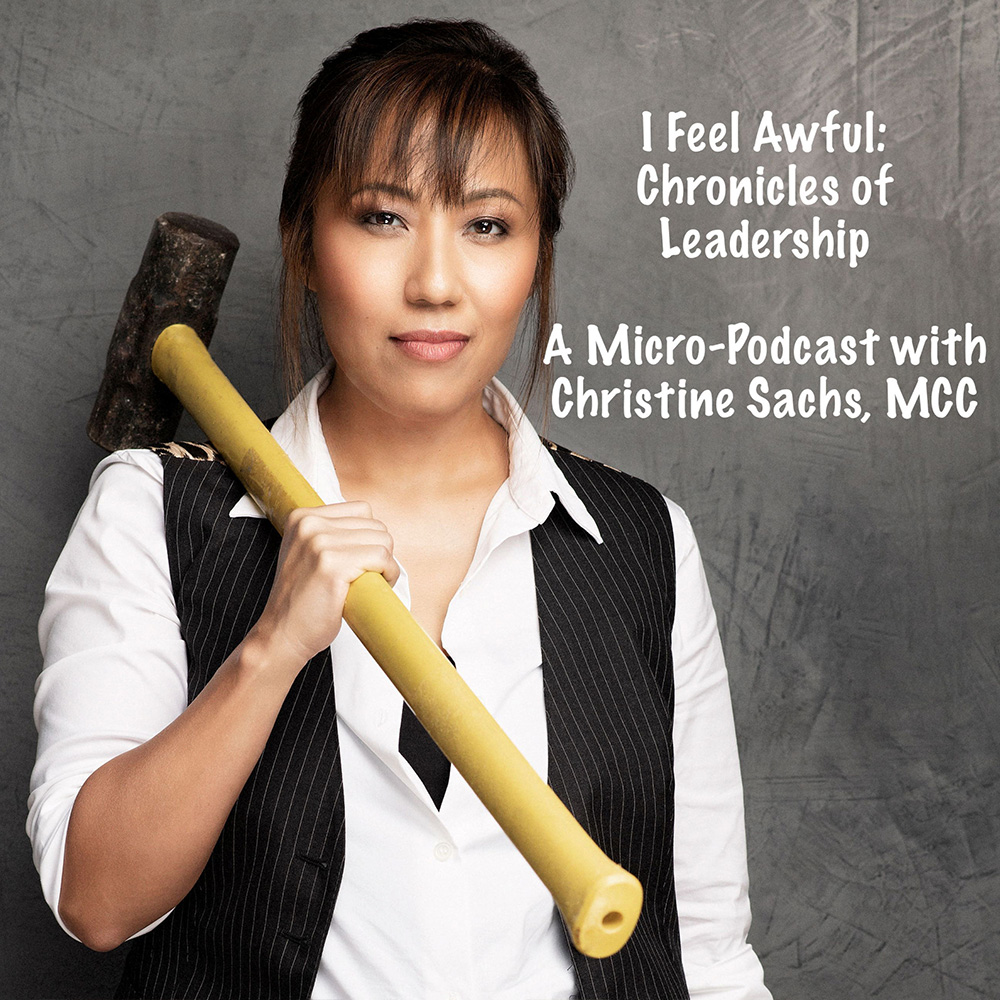 Join Master Certified Coach Christine Sachs as she quickly and concisely breaks down bad habits and breaks through to your leader flow. "I Feel Awful: Chronicles of Leadership" is podcast full of thought bombs on personal and professional leadership to jump start your day. Each week, you'll get a nugget in under 5 minutes to use immediately. Now downloadable in FOUR different languages!
August 13, 2020
What do you do when you spot one?
Christine and Juanita explore what happens when they see their own racial blindspots. The result is exactly and nothing like what you might expect.
Continue the conversation with us on Monday, 17 August @ Noon ET on Instagram Live (@sachscoaching).
www.christinesachscoaching.com