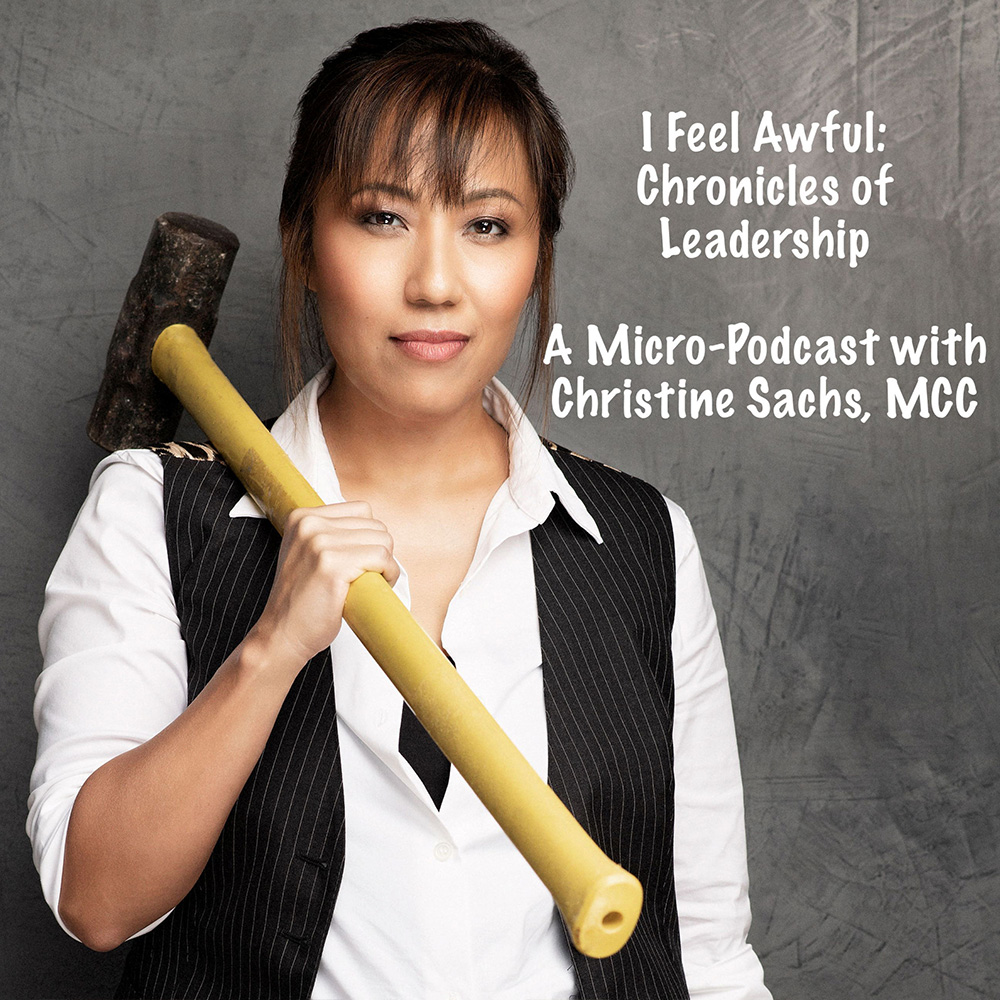 Join Master Certified Coach Christine Sachs as she quickly and concisely breaks down bad habits and breaks through to your leader flow. "I Feel Awful: Chronicles of Leadership" is podcast full of thought bombs on personal and professional leadership to jump start your day. Each week, you'll get a nugget in under 5 minutes to use immediately. Now downloadable in FOUR different languages!
March 17, 2020
Making tough choices in a time of crisis.
In the second chronicle devoted to issues around COVID-19, Christine explores being on the giving and receiving end of tough choices. She offers up support for both sides.
www.christinesachscoaching.com
www.facebook.com/sachscoaching
www.instagram.com/sachscoaching